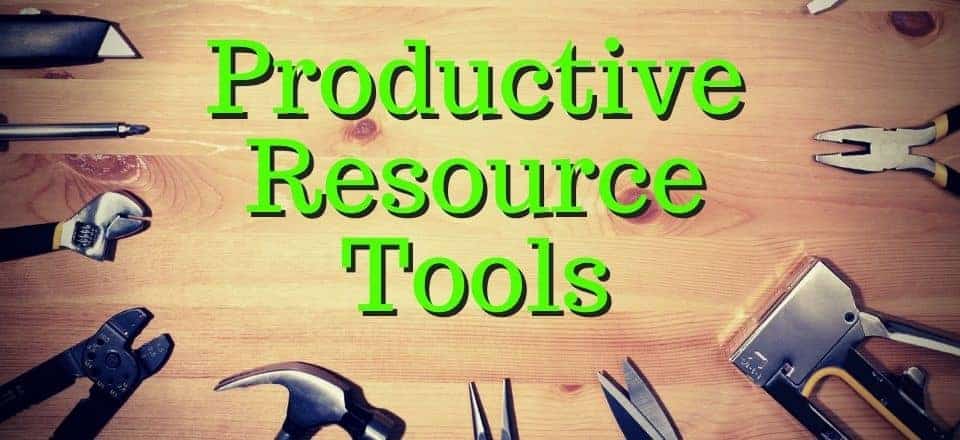 Best Resource Tools is a list of the software tools and apps that I personally use and highly recommend for your business to be successful online.
Updated Monday, May 11, 2021.
MY BEST RESOURCE TOOLS
Much like my Best Social Media Influence Tools page will do for your social media presence.
Disclosure:  Please note that most (not all) of the links below are affiliate links, and are at no additional cost to you, I will earn a commission if you decide to make a purchase from them.  Please understand that I have experience with all of these companies, and I recommend them because they have been helpful and useful to me, not because of the small commissions I make if you decide to buy something.  Please do not spend any money on these products unless you feel you need them or that they will help you achieve your goals to be #TotallyAwesome.
I will be referencing this Best Resource Tools page quite frequently throughout my site so this page will be a place for all your resource needs on one page.  I will also be adding, editing, and updating information about these resources as I continue my journey as a web developer and hosting company.
Use these Best Resource Tools to help your business be efficient, productive, and successful. Many of these tools will launch your blog post to new heights.
This page is perfect for bookmarking and referencing at your convenience.  Be equipped and have fun.
RESOURCE LIST STRUCTURE
I have structured my Best Resource Tools list with a couple of categories.
Some apps are ideal for the corporate or enterprise business.
Some apps are catered to mid-sized businesses and  professionals.
Some apps are tailored to the small business, non-profit organization, beginner entrepreneur, and startups.
HIGHEST RECOMMENDED & BEST RESOURCE TOOLS
MY HIGHEST RECOMMENDATIONS
If you look at nothing else on my Best Resource Tools page, these are the three that you should know about. I find myself recommending these resource tools again and again in person, in emails, in conferences, and on podcasts. I use them because they make my life easier, and I'm confident you'll agree too.
 Bluehost – Web Hosting This is one of the most popular web hosting companies "powering over 2 million websites worldwide". They are #1 for WordPress websites. Bluehost even offers special optimized hosting for WordPress sites. WordPress.org highly recommends Bluehost as well, "We've dealt with more hosts than you can imagine; in our opinion, the hosts below represent some of the best and brightest of the hosting world". I HIGHLY RECOMMEND BLUEHOST. CLICK THIS LINK TO GET MY SPECIAL DISCOUNT.
WEBSITE TOOLS
BEST RESOURCE TOOLS FOR DOMAIN NAMES
GoDaddy – I buy most all of my domain name from GoDaddy.  I really like their admin tools to manage my domains and if I need any help, I can even call them 24/7.
BEST RESOURCE TOOLS FOR WEBSITE HOSTING
WP Engine – WordPress Web Hosting WP Engine is the top WordPress hosting company out, you can't get any better than this. WP Engine exclusively specialize in WordPress website hosting.  Their expert knowledge and experience with WordPress only makes them uniquely qualified to handle any WordPress related issues.  I HIGHLY RECOMMEND WP ENGINE.  CLICK THIS LINK TO GET MY SPECIAL DISCOUNT OF 60 DAYS FREE.  Check out this review conducted by WPWebHostingReviews https://www.youtube.com/watch?v=H25WvlXEMps
The Hosting Insider – Web Hosting Reviews The Hosting Insider is the place to go for reviewing all of the best website hosting providers.  Their expert opinion and rock solid reviews makes selecting a top level hosting provider a breeze. You need to read their reviews to learn about each provider in order to make an informed decision.  I HIGHLY RECOMMEND THE HOSTING INSIDER.
BEST RESOURCE TOOLS FOR WORDPRESS THEMES
ThriveThemes – When you become a member, you get access to all of their ThriveThemes, ThriveLeads, ContentBuilder, and LandingPages. CLICK THIS LINK TO GET SPECIAL MEMBER ACCESS.
BEST RESOURCE TOOLS FOR WORDPRESS PLUGINS
WordPress SEO By Yoast – This is the best free plugin for SEO compliance on blog posts. Tons of options and most can be default. Your blog post will be totally optimized for Google page rank. Now called Yoast SEO, has an extremely helpful built in way of showing your progress as you are drafting a post. This is one of my main free WordPress plugins that I always include in every new WordPress site.
BEST RESOURCE TOOLS FOR SITE PROTECTION
Sucuri –  This one is for the professional business or enterprise. Fulfill all your security needs with the highest quality of products, services, and protection. Scan your site for free with their online Sucuri SiteCheck system to see if your site has any known malware, blacklisting status, website errors, and out-of-date software.
Wordfence Security – WordPress Plugin – Install this 100% free plugin to limit the number of times someone can attempt to login to your WordPress admin panel before getting blocked. Wordfence Security includes over 30+ different security features, everything you need, it has.
BEST  RESOURCE TOOLS FOR SEO
QuickSprout – An awesome FREE tool that scans your site and tells you what needs to be optimized and fixed. I use QuickSprout Website Analyzer on every site I build to maximize my SEO efforts.
WooRank – Enter your domain name and WooRank will display tons of information and data in order to help you optimize your site for FREE.
BLOGGING TOOLS
BEST RESOURCE TOOLS FOR CONTENT WRITING
iWriter – Get content written for as low as $1.25 an article. If you're tired of writing your own content for your website, or just can't find the time to do it yourself, iWriter is the perfect place for you. iWriter is the world's first and only service created solely to facilitate the process of hiring someone to write articles for you, at a price that simply cannot be beat.
Citation Machine – Citing your sources is a must without exception, but it is a pain and takes so much time to properly format it correctly depending upon which system you use to cite. Thankfully there is Citation Machine. This great little FREE online application will automatically and correctly format your source based upon your chosen citation system. I love this site. It has saved me tons of work and time.
BEST RESOURCE TOOLS FOR CONTENT EDITING
Grammarly – Grammarly makes you a better writer by finding and correcting up to 10× more mistakes than your word processor. Not only does Grammarly check your grammar, but it also has a plagiarism checker and citation generator in the three most popular styles: MLA, APA, and Chicago. Get a free Google Chrome Extension for free online corrections. With a premium account, you can download a free Microsoft Word and Outlook add-on, which is pretty awesome by itself. https://www.youtube.com/watch?v=YGTZIKRWwzE
Hemingway App – The Free Hemingway App online makes your writing bold and clear. Use it to catch wordy sentences, adverbs, passive voice, and dull, complicated words. The premium downloadable version of Hemingway Editor for Mac and PC highlights common errors. Use it anywhere, no internet connection required. Use Hemingway Editor wherever you write—on the train, at the beach, or in a coffee shop with spotty Wi-Fi. As long as you have your computer, you'll have Hemingway App.
BEST RESOURCE TOOLS FOR POST TITLES
HubSpot Blog Topic Generator – This tool is just awesome. Need a title for your next article? Well, this is the place to go. Not only will it give you a title, but the FREE HubSpot Blog Topic Generator will give you several variations as well.
BEST RESOURCE TOOLS FOR IMAGES & PHOTOS
Photobucket – I love Photobucket because not only can you store photos and images there, but you can also make #TotallyAwesome printed books from those photos and images. Photobucket's added features includes an online editing tool that can do pretty much anything you need for minor editing.
iStockPhoto – An image repository full of images to use for your website or printed marketing campaign. iStockPhoto has millions of royalty-free images, illustrations, videos, and music clips.
FreeImages – At this site, you can download free images in very large high quality image sizes, which is great for blogs and social media. FreeImages have standard restrictions and require a citation of the author. I use these images frequently.
MARKETING TOOLS
BEST RESOURCE TOOLS FOR EMAIL MANAGEMENT
AWeber – The internet's most powerful email opt-in service and email marketing/broadcasting tool. AWeber is one of the tools I use to build my email list. Check out their free FREE Guide to the Basics of Email Marketing.
BEST RESOURCE TOOLS FOR PRESENTATIONS
Camtasia – Do you want to record and capture your screen? Camtasia in one of the best premium applications to help you create professional videos from your desktop.
Microsoft Office 365 – The king of office productivity software is still Microsoft Office. With it being online, you can take it with you wherever you go and on any device. Use Word to type out your content. PowerPoint to make great presentations. Publisher to create marketing materials. Use Excel to track your financials. Microsoft Office 365 has all the software you need in one place.
BEST RESOURCE TOOLS FOR AFFILIATE PROGRAMS
ShareASale – An affiliate program with tons of companies. When you find just the right company on ShareASale, you will notice that you have a vast quantity of tools at your disposal to help you make that sale.
BEST RESOURCE TOOLS FOR SHOPPING CARTS
Gumroad – This is my favorite system for selling online digital products. Super easy, fast, and pain free. Gumroad is probably the easiest cart system to get your product or service online.
EDITING TOOLS
BEST RESOURCE TOOLS FOR GRAPHICS
Canva – A recently new arrival to the online graphics editing genre. Canva has some really great pre-made templates and FREE graphics so you can make an image for any reason within seconds.
BEST RESOURCE TOOLS FOR IMAGE CAPTURE
SnagIt – By far the best and most full featured image and screen capture tool. SnagIt is my go to app for screen captures. It has all the features I like and need.
Awesome Screenshot: Capture & Annotation – A free online tool that works with a free Google Chrome Extension.
Microsoft Windows Snipping Tool – This is a free tool that is built into Windows 7 & 8. Here is a video on How To Use Windows Snipping Tool.
BEST RESOURCE TOOLS FOR VIDEO
Camtasia – Need to video record your desktop? Camtasia is the perfect tool for screen capturing and editing.
VideoHive – A depository of 180,600+ royalty free video files from $2. VideoHive provides stock footage, motion graphics, project files and more.
BEST RESOURCE TOOLS FOR AUDIO
Audacity – Audacity is a free Windows or Mac software audio editing tool. Audacity multi-track audio editor and recorder is super easy to use. I use this at church. The most popular audio tool and many podcasters use Audacity to record and edit their podcasts with it.
SOCIAL MEDIA TOOLS
BEST RESOURCE TOOLS FOR SOCIAL MARKETING
Hootsuite – For an excellent Social Media management tool, check out Hootsuite. Hootsuite has tons of features that caters to managing multiple Social Media accounts.
Buffer – One on the easiest free Social Media management tools online. I use Buffer to automate my post replication on Social Media accounts for every one of mine and other sites.
BEST RESOURCE TOOLS FOR AUTOMATION
CoSchedule

– Allows you to plan, write, schedule, publish, and share your blog content with your WordPress editorial calendar.

CoSchedule

editorial calendar is a FREE WordPress plugin, but also comes in a premium subscription with tons of features and extras.

IFTTT

– I use the power of

IFTTT

on so many of my sites and social media outlets.

IFTTT

gives you the option to create recipes in order to automate and streamline your social media.

NextScripts Social Networks Auto-Poster

– This is a little FREE gem for WordPress.

SNAP

will auto-repost to 26+ different Social Network sites.
BUSINESS MANAGEMENT TOOLS
BEST RESOURCE TOOLS FOR BUSINESS
The 21 Irrefutable Laws of Leadership: Follow Them and People Will Follow You: By John C. Maxwell – This is a great book on leadership for both profit and nonprofit organizations.
Business By The Book: By Larry Burkett – Looking to apply Biblical principles to your own business? Then, look no further. Business By The Book shares how to incorporate Biblical principles into your everyday workplace.
How To Run Your Business By THE BOOK: By Dave Anderson and John C. Maxwell – Follow this blueprint for mass effect. How To Run Your Business By THE BOOK will explain how to use the Book (Bible) to run your business for maximum blessings.
BEST RESOURCE TOOLS FOR CHRISTIAN BOOKS
How To Be Born Again

: By Billy Graham – Do you have a feeling that you are missing out spiritually, like you have a void inside, like there is something in your life that is unsettled? Read

How To Be Born Again

and find out how you can have a personal relationship with God.

Conquering Bible Interpretation: By Dade Ronan – This was my first published book. Conquering Bible Interpretation list out all the essential Bible rules and principles of interpretation in a quick reference guide. Perfect for that Bible teacher who studies the Scriptures.
31 Days of Devotions for Dudes: By Dade Ronan – After having read and thoroughly enjoyed tons of Bible devotionals, I decided to write my own. This is one of many more to come. I hope you enjoy 31 Days of Devotions for Dudes. My book is written specifically for guys. Get your FREE copy today.
CONCLUSION:
It is always good to find everything in one place. I hope you have found value in this Best Resource Tools list.
If you decide to make a purchase of any of the premium links, remember that they are affiliate links and I will make a commission on it. This will go a long way to help deferring the cost of this site.
What favorite tools do you use? Let me know in the comments below or my contact page. I would love to hear about them. Maybe I will like it, start to use it and add it to this Best Resource Tools list.